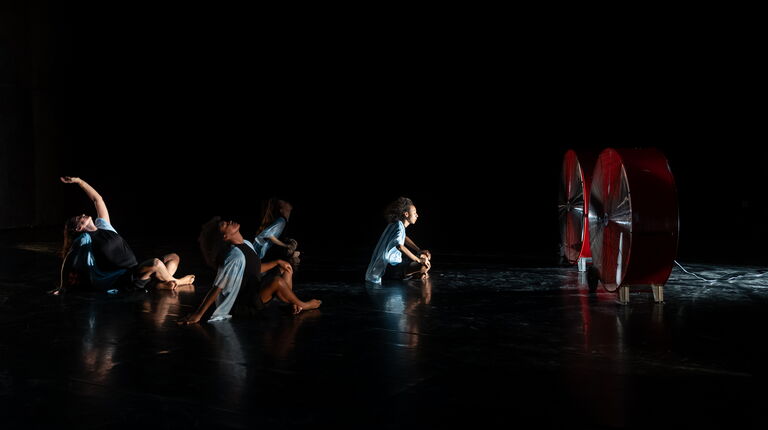 Apply to NOW Festival 2023
New Original Works Festival
The New Original Works Festival is a three-week interdisciplinary program offering a variety of new contemporary performance works in their Los Angeles premieres. All artistic teams receive an artist fee, rehearsal space, and technical support to develop new work. Since the first edition in 2004, NOW Festival has presented the work of over 200 L.A.-based artists, whose work continues to be seen on stages throughout the U.S. and abroad. 
Applications are now closed.
DEADLINE

:

FRIDAY

,

APRIL

14TH

, 2023 at

6PM

PST

 
About the Festival
REDCAT is accepting proposals for original performance works for the stage to be presented in the 20th Annual New Original Works (NOW) Festival, which is designed to support the development and presentation of contemporary performance in the Southern California region. The interdisciplinary program of dance, theater, music, and multi-disciplinary works will take place at REDCAT in August 2023. The festival features a flexible schedule to accommodate shared programs of short works and some longer projects. REDCAT provides development support through technical assistance, access to the theater with its sound and lighting inventory, and an honorarium.
The Festival takes place at REDCAT's performance space in the Walt Disney Concert Hall complex. Projects are selected through a proposal process, with an emphasis on new projects in development and/or early career artists. The proposals and work samples will be evaluated based on the vitality of the idea proposed, the quality and integrity of the work of the artist/ensemble/collaborators, the appropriateness of the project to a festival of new, contemporary works (and to the festival format), and the artist's / team's ability to successfully execute the project.
To Apply
1. Download and review the sample application.
2. Prepare your answers on a text document.
3. Complete and submit the online application.
Application Guideline Notes
- Applicants and/or primary collaborator must be based in the Southern California region for application consideration. (See Proposed Project section for details)
- Only ONE submission per applicant/company will be considered. Please do not propose the same project multiple times under different names.
- Only online work samples will be accepted. In advance of submitting your online application, upload a 3 to 5 minute work sample to an online platform, such as Vimeo, SoundCloud, YouTube, etc. Please provide a link to your online work sample in the section Application Information II.
Questions?
Email redcat@calarts.edu