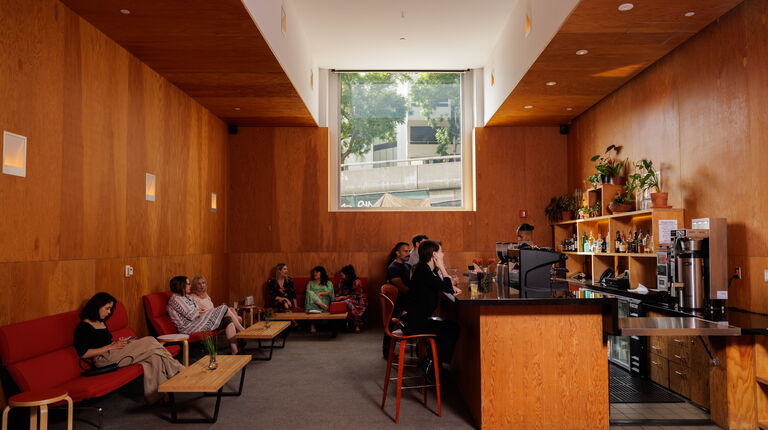 The Olga Garay-English and Dr. Kerry English REDCAT Lounge
Lounge Hours
Opens 2 hours before an event
Whether you're coming to REDCAT for a performance, screening or  exhibition, or visiting MOCA or the Music Center, the Lounge is a great place to meet with friends and relax while exploring downtown Los Angeles. After each performance the Lounge stays open to host a lively mix of artists and audiences, so plan to stay and join in the conversation.
The Olga Garay-English and Dr. Kerry English REDCAT Lounge offers a lively full-service bar with fine wines, liquors, beer, coffee, and free wifi. 
"The best kept secret is the bar in
REDCAT

…" —Los Angeles Times

 

The REDCAT Lounge is named in honor of Olga Garay-English and Dr. Kerry English, for their generosity to the California Institute of the Arts and deep passion for REDCAT. 

 
books & catalogs

REDCAT publishes artist monographs and catalogs as part of its exhibition and performance program. REDCAT publications are available for purchase in the Lounge at REDCAT.