Black and Indigenous Dreaming Workshop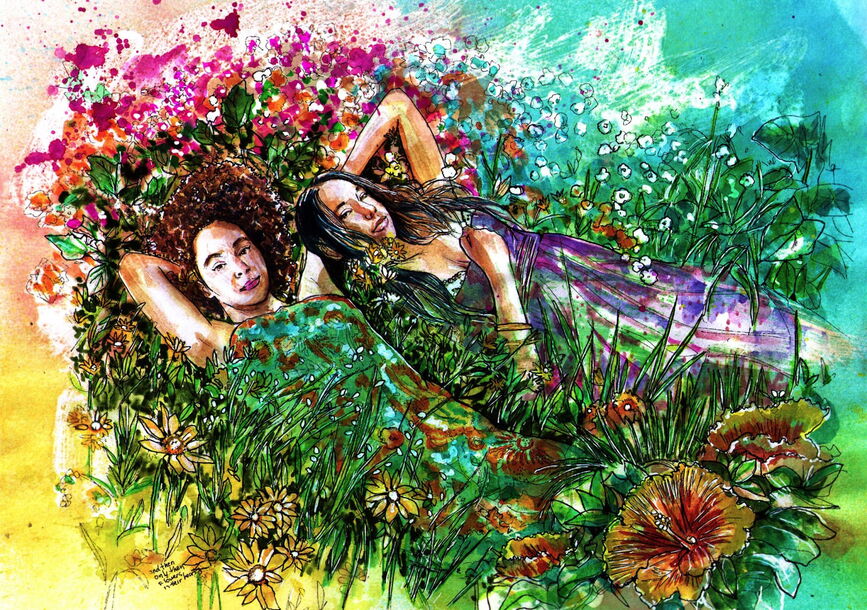 About the Artists

Alisha B Wormsley

Alisha B Wormsley is an interdisciplinary artist and cultural producer based in Pittsburgh, PA. Her work contributes to the imagining of the future of arts, science, and technology through the lens of Black womxn, challenging contemporary views of modern American life through whichever medium she feels is the best form of expression. This includes actions such as creating an object, a sculpture, a billboard, a performance, or a film. Wormsley thrives in collaboration. Over the last few years, Wormsley has designed public art initiatives including Streaming Space, a 24-foot pyramid with video and sound installed in downtown Pittsburgh, as well as several park designs and a newly commissioned public artwork at the Pittsburgh International Airport. Wormsley's ongoing public program, There Are Black People In the Future, gives mini-grants to open up discourse around displacement and gentrification. In 2020, she launched Sibyls Shrine, an arts residency for Black creative mothers that has received support from the Heinz Endowments. In 2022, she was awarded a Guggenheim Fellowship with longtime collaborator Li Harris to engage in site-specific fieldwork in international and national topographical locations, with the goal of making a film that establishes a series of portals to an inner space reality for Black exponential potential of Being. Wormsley was recently selected with collaborator Kite for Creative Time's 2023 commissioned open call. Integrating media, public space, and public interaction, they will design invitations for rest and reimagination rooted in practices of Afro-Futurism and Indigenous Protocol. Wormsley's work has been exhibited widely, most recently at the Oakland Museum, VCUArts Qatar, Speed Museum, Artpace, Times Square Arts, Mattress Factory Contemporary Museum, and the Carnegie Museum of Art. She has received fellowships from Monument Lab and the Goethe Institute, as well as the Sundance Interdisciplinary Grant and the Carol Brown Achievement Award, among others. Wormsley holds an MFA in Film and Video from Bard College, and is currently a Presidential Postdoctoral Research Fellow at Carnegie Mellon University.

 

Kite

Suzanne Kite a.k.a. Kite is an Oglala Lakota performance artist, visual artist, and composer, concerned with contemporary Lakota ontologies through research-creation, computational media, and performance practice. She is known for her sound and video performance with her Machine Learning hair-braid interface.