JJJJJerome Ellis: THREE PSALMS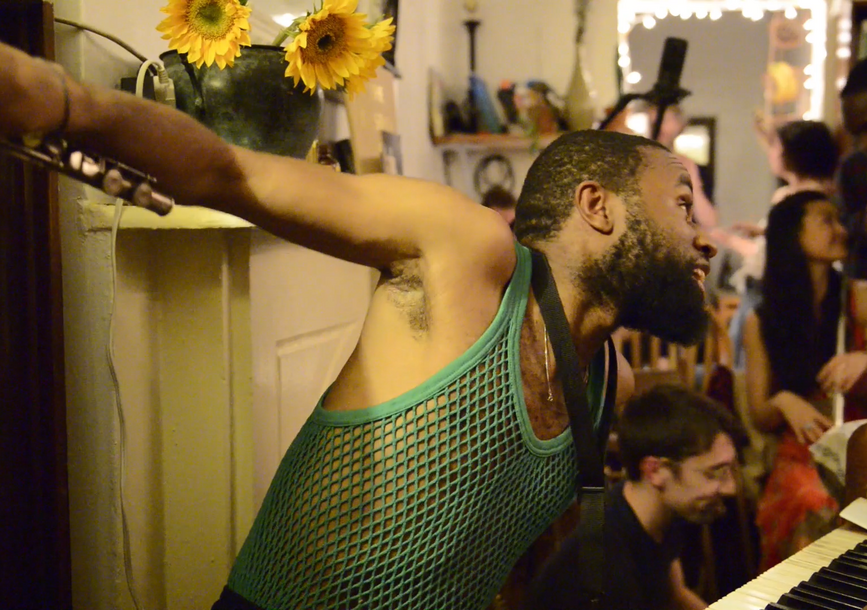 Past event
Genre

Music

Date

Apr 3, 2021
About
WATCH
Available April 3, 2021 to ticket holders with a password. Purchase a ticket here.
5 PM PDT
Performance
To watch, please visit watch.redcat.org and enter your ticketed password in the Ticket Holders section.
7 PM PDT
Post-show talk
Join the artist in a post-show talk on Zoom by clicking here and entering your ticketed password.
VIRTUAL
EVENT
TWO PSALMS was filmed in Ellis' apartment on May 18, 2018 and features musicians Catherine Brookman, Starr Busby, Haruna Lee, James Harrison Monaco, Ronald Peet, and Shu Wang. The piece's three movements are settings of Psalm 42 and Psalm 23 from the Hebrew Bible, in both English and Latin translations, with spoken interludes. During the evening, REDCAT will also present a new commissioned psalm setting, as Ellis continues his ongoing contemplation of devotion, yearning, and uncertainty. 
Listen to JJJJJerome Ellis on This American Life.
ABOUT THE ARTIST
JJJJJerome Ellis is a stuttering, Afro-Caribbean composer, performer, and writer. His current practice explores Blackness, music, and disabled speech as forces of refusal and healing. He is a 2019 MacDowell Colony Fellow, a writer in residence at Lincoln Center Theater, and a 2015 Fulbright Fellow.
"Equal parts melancholy, desirous, longing, [and] holy…" -Howard Fishman, ARTFORUM